As the number of American tourist deaths in the Dominican Republic grows, so too does the ridiculousness of the denials by that country's government.
According to the U.S. State Department, at least
The DR's government is trying hard to keep people from connecting the unexplained deaths, most of which seem to have followed drinking from the minibars in various Punta Cana resorts — leading to speculation about bootleg alcohol.
Tourism Minister Francisco Javier Garcia attested earlier this month:
"In the last five years, over 30 million tourists have visited the Dominican Republic, but this is the first time the international media report such an alarming situation. These are isolated incidents and the Dominican Republic is a safe destination."

*****************************************************


*****************************************************
But now they're taking it even further.
A spokesperson for the Dominican Republic Ministry of Public Health spoke to Fox News about the unexplained deaths on Wednesday, and it seems to us he broke out a new tactic just for them — alternative facts.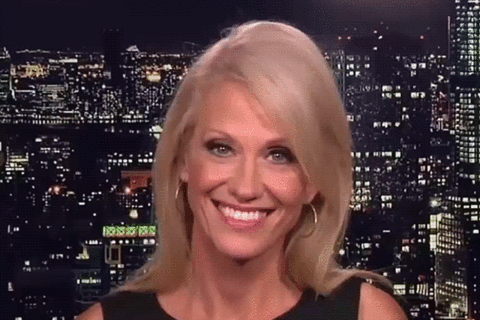 The most difficult deaths to claim are not connected are of course those of Edward Holmes and Cynthia Day.
The recently engaged couple were celebrating with a Caribbean vacation when they both died in their room at the Bahia Principe. They were discovered on May 30 after they failed to check out.
An autopsy later showed Holmes and Day both died from respiratory failure and pulmonary edema — fluid in the lungs often caused by heart failure. Day also suffered cerebral edema (fluid in the brain).
Seems to us, you can hardly call two people dying simultaneously in the same room "isolated incidents."
*****************************************************
*****************************************************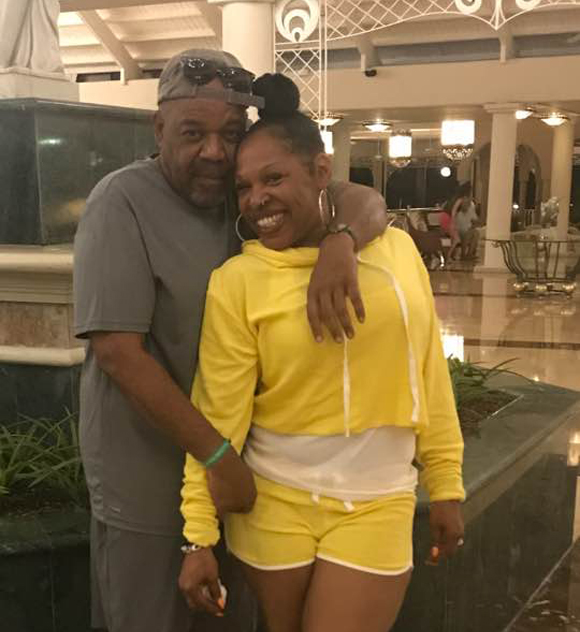 Speaking about their deaths in particular, Carlos Suero made a bold claim.
He maintains Edward's death was natural causes due to poor health — but says Cynthia died "from the shock of seeing the person beside her dead."
Sorry, but… are you f**king kidding us here??
That sounds like the type of thing Ice T would say as a smartass remark right before the SVU intro started.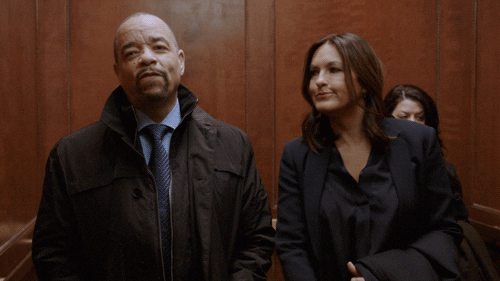 Suero then went for a little victim blaming, saying about the couple:
"They had a lot of medical conditions. There were many bottles of prescription medication in their room. They practically carried around a pharmacy with them. They had pills for blood pressure, for the heart, they had anti-depressants. When you get on an airplane and travel with all that medical [baggage], this can happen."
Wow.
The official also pointed out the 63-year-old Holmes told hotel staff he wasn't feeling well but decided to "just wait to get back to the U.S. the next day and go to his regular doctor."
That doesn't exactly clear things up. All the cases in which witnesses were present said the same thing — you feel ill THEN you die.
Here's a breakdown of the reported deaths btw:
In June 2018, Yvette Nicole Sport, 51, was on a romantic getaway with her fiancé when she reportedly took a drink from the minibar — then went to bed and never woke up.

In July 2018, David Harrison, 45, had a soda from the hotel minibar in his room. He got sick and died shortly after — cause of death listed as heart attack.

In April, John Corcoran, 60, brother of Shark Tank star Barbara Corcoran, was discovered dead in his hotel room while awaiting the arrival of his girlfriend for their vacation.

In that same month Robert Bell Wallace, 67, reportedly drank a scotch from the minibar in his hotel room and fell ill; he was hospitalized and died two days later.

In May, Miranda Schaup-Werner, 41, was celebrating her ninth wedding anniversary; her husband says she made herself a drink from the minibar and shortly after collapsed. Her autopsy revealed she died of a heart attack, causing pulmonary edema — fluid in the lungs — and respiratory failure.

Also in May, Holmes, 63, and Day, 49, were found.

In June an MRI tech named Leila Cox, 53, died while celebrating her birthday. Her son says she was in good health — and claims the DR government has put "every roadblock" in his way as he tries to get answers.
What does Suero have to say about all of the info taken together?
"It's all a hysteria against the Dominican Republic, to hurt our tourism, this is a very competitive industry and we get millions of tourists, we are a popular destination. People are taking aim at us."
Wow. He is going full Trump for Fox News.
It's all a conspiracy because… people irrationally don't like the Dominican Republic? What sense does that even make??
He also claimed:
"The testing results are all negative, everything — the food, the alcohol, the air — is normal, there is no alteration of the alcohol."
Fox News was unable to verify these claims.
The FBI and CDC are currently running their own investigation into the deaths. So clearly they aren't buying the "mass hysteria" defense.
What do YOU think of the DR's response to these deaths??
[Images via Facebook/YouTube.]
Original Article : HERE ; This post was curated & posted using : RealSpecific
This post was curated & Posted using : RealSpecific
Thank you for taking the time to read our article.

If you enjoyed our content, we'd really appreciate some "love" with a share or two.

And ... Don't forget to have fun!